The Deafness Forum board formed a working group in March 2023 to conduct a review with the purpose of modernising the constitution in line with the Australian Charities and Not-for-profits Commission model, and to bring clarity to sections that were unclear or problematic.
These changes will be presented to the members for a vote at a special meeting in mid-2024. They are not designed to alter the purpose, objectives, membership, or functions of the organisation.
You can read the details of these proposed changes in the following two documents. The first shows the 'tracked' changes – this allows you to see the current constitution and the proposed new words. The second is a version where all the changes have been made.
Grateful Acknowledgment.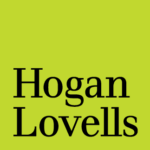 We wish to express our appreciation to Hogan Lovells, the legal firm that has been instrumental in this constitution review. Their insightful, expert advice ensured legal compliance in drafting and amending sections of our constitution. We extend our sincerest thanks to Hogan Lovells for their exceptional support during this important review.