A team of researchers led by A/Professor Valerie Sung at the Royal Children's Hospital and Murdoch Children's Research Institute in Melbourne was awarded a grant from the National Health and Medical Research Council to prepare for the creation of a national register of Deaf and Hard of Hearing children.
More than 30 organisations are engaged in the project over the next three years.
Australia has well-developed services for Deaf and Hard of Hearing children. All states now have Universal Newborn Hearing Screening and referral pathways for babies on to diagnostic audiology. However, there is no unified way for services to document how these children are faring around the country.
We know that many Deaf and Hard of Hearing children do not reach their full developmental, learning and health potentials, in part due to inequities in service access. A national data system, linking hearing and related services to measured outcomes, could address these inequities by identifying children who need additional services, and identifying areas for improvement in practices and processes.
What outcomes matter to families of Deaf and Hard of Hearing children?
The most common question Dr Valerie encounters from parents when she sees newly diagnosed babies in her clinics is "What will the future look like for my child?".
Without outcomes data, the question is difficult to answer. We all want our children to reach their full potential, but what does that mean for families of Deaf and Hard of Hearing children? Part of this work will involve talking to communities around the country, including Auslan users, Aboriginal and Torres Strait Islander families, and Culturally and Linguistically Diverse families, to find out what outcomes are important to children and their families.
Maintaining registries can be expensive and time-consuming. But by linking information that is already collected by various organisations, it is possible to keep costs and effort to a minimum. The project team will find out what information is already collected by different organisations around Australia, and whether it can be linked up.
We hope the Australian National Child Hearing Health Outcomes Registry, aka ANCHOR will provide a national evidence base to inform future hearing policies and optimise service delivery models and supports. We also hope ANCHOR will provide a pathway to national reporting for developmental, educational, health and wellbeing outcomes, and be a national platform to facilitate population-based research for DHH children. The registry will specifically include Aboriginal and Torres Strait Islander children whose hearing loss is dominated by early middle ear infections, enabling tracking of identification, treatment, and outcomes.
What kind of questions could be answered?
A national registry could answer many important questions that we don't yet have answers to, such as: Do children born with mild hearing loss benefit from hearing aids or early intervention? Should we do hearing screening later in childhood? How can we achieve equity in outcomes, especially in Aboriginal and Torres Strait Islander communities, and culturally and linguistically diverse communities? Why do some DHH children do very well, while others struggle?
For more information visit ANCHOR: Australian National Child Hearing Health Outcomes Registry – Murdoch Children's Research Institute, or contact Ms Libby Smith and Associate Professor Valerie Sung on anchor@mcri.edu.au.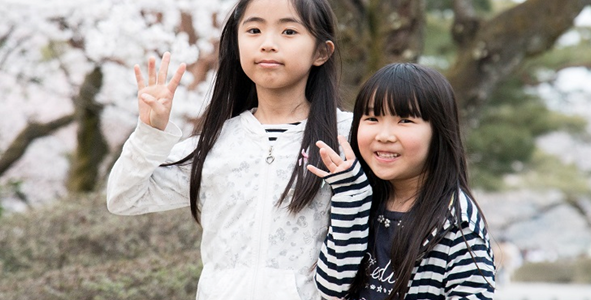 Working with culturally and ethnically diverse communities to address hearing loss.
Untreated hearing loss can have a terrible effect on a person's education, communication, productivity, social engagement, physical and mental wellbeing.
People from culturally and ethnically diverse (CALD) communities are more likely to experience hearing loss and less likely to access hearing services.
In the UK, hearing loss is 5 times more common among people in CALD communities. Although they were more likely to have hearing loss, use of hearing services and hearing aids was 50% lower, compared to those with white British background. Similar inequalities exist in Australia; one national survey reported hearing loss being twice as common among children in CALD communities.
Australia is one of the most culturally diverse countries in the world, with 30% of people born overseas. 20% of people speak a language other than English at home. Hearing health inequality related to CALD background is therefore a major challenge. Inequalities in hearing health undermine health and wellbeing, work opportunities and sustainable and cohesive communities. A key priority for governments is reducing health inequalities.
University of Queensland (UQ) researchers previously found that congenital hearing loss is up to three times higher among children born in regions such as Africa and the Middle East compared to those born in Australia. Speaking with families, UQ researchers also found access to hearing services for children from CALD families is challenging for many reasons including language barriers, working with interpreters, stigma and shame towards hearing loss, cultural barriers and attitudes towards the role of caregivers in early intervention services, and cross-cultural miscommunication, including difficulties accessing information.
Effective interventions for hearing loss among children and adults are available via the Australian Government Hearing Services Program. A 2021 review of the Program recommended that the Government should identify and analyse shortfalls in engagement with CALD communities.
The UQ-led team includes researchers and clinicians from Hearing Australia, Macquarie University's translation & interpreting and audiology programs, health services and inequalities experts from UNSW and world leaders in health behaviour from the University of Manchester in the UK.
Professor Dawes and colleagues are working with people from CALD communities and with community organisations to understand the challenges and develop solutions to improve access to the hearing services program for people from CALD communities in Australia. This project will inform the development and delivery of accessible, equitable and culturally safe hearing services and provide an evidence base for strategies to encourage and promote behaviours that preserve and protect hearing health in Australian CALD communities across all stages of life.
"We are working to develop effective, equitable and sustainable solutions so that everyone can achieve their goals in life without being limited by hearing loss," said Professor Dawes.
https://shrs.uq.edu.au/research/research-centres-and-units/centre-hearing-research

Australia's high levels of untreated hearing loss.
The first results of a major study into hearing loss in Australia are in – and if you are over 50, you should probably book a test.
Nearly half the people screened in the first rounds of the Australian Eye and Ear Health Survey who said they did not have a hearing problem had some level of hearing loss when they were tested by audiologists.
The Australian Eye and Ear Health Survey will visit 30 sites across the country to screen hearing and vision in 1750 Indigenous Australians over the age of 40, and 3250 non-Indigenous Australians over 50.
Inaugural Cochlear Chair in Hearing and Health at Macquarie University Hearing, Professor Bamini Gopinath (pictured), is leading the ear health component of the survey.
While about 400 of a planned 5,000 people have been screened to date, she says the early results suggest there is cause for concern.
"We found 97 per cent of the Indigenous people and 91 per cent of the non-Indigenous people we screened had some level of suspected hearing loss," she says.
"All the participants are asked if they think they have any problems with their hearing. Forty-six per cent of the people who answered no to that question did in fact have some hearing loss.
"Many people don't want to admit they have hearing loss, as there is still a high level of stigma attached to it."
"Another concerning factor is that more than a third of people with suspected hearing loss had never spoken to a healthcare professional about their hearing – and that included the people who knew they had an issue as well as those who were unaware."
"We still have many more people to screen, but this data indicates there could be a high percentage of people with undetected hearing loss in Australia, and many are not getting the support they need even when they know they are having problems with their hearing."
Why are people not having treatment?
While Australians have become used to having regular eye tests, fewer have routine hearing tests – and this is a cause for concern, given that midlife hearing loss is the single biggest modifiable risk factor for dementia diagnosis in later life.
Gopinath says there are many factors at play in why people either choose not to be tested or do not have treatment if they do become aware of a problem.
"Many people don't want to admit they have hearing loss, as there is still a high level of stigma attached to it. It is often associated with ageing, and for this reason it can be hard for people to admit to themselves that their hearing is deteriorating, let alone acknowledge it publicly by wearing a hearing aid," she said.
"Some people think it's a natural part of the aging process, so they accept their hearing is getting worse and assume there is nothing they can do about it."
In some cases, she says a person may be tested but not get a hearing aid because of the cost; in others, they may have a number of health conditions, which pushes hearing down the list of priorities.
Risk factors and warning signs
In many cases, hearing loss is gradual, and changes can be difficult to detect, especially at the beginning.
Often, the first ones to notice hearing loss are the person's companions rather than the person themselves, but there are signs to look out for.
Some common signs include thinking things sound muffled, feeling people are talking too fast, struggling to understand or follow conversation, especially in noisy environments, having to ask people to repeat themselves, having trouble hearing when talking on the phone, and having to turn the TV up very loud.
You may also notice that you are watching others' lips or gestures for hints to what they are saying, and focusing on conversation may be tiring or stressful, even to the point that you begin to avoid socialising.
Tinnitus (a ringing sound in the ears) and vertigo (the sensation that the room is moving around you) can also be indications of hearing loss.
Regular hearing tests are particularly important for these groups:
Anyone aged 50 and older
Even if you don't think you have any hearing loss now, it is useful to have a baseline test on file to measure against any future changes.
Anyone who spends a lot of time in noisy environments
People who work in industries such as mining, manufacturing, transport, storage, and music are at particular risk, but some leisure activities, such as listening to loud music for long periods, can also be dangerous. Hearing loss caused by noise is cumulative, so it is important to protect your hearing by wearing earmuffs or ear plugs around noisy equipment and power tools, and limit time spent listening to music at high volumes.
Anyone who is prone to ear infections
Ear infections can damage the ear if left untreated, so make sure you seek medical advice.
The Australian Eye and Ear Health Survey is being led by the Westmead Institute for Medical Research and the University of Sydney, with partners the Macquarie University, University of New South Wales, the George Institute for Global Health, and the Brien Holden Foundation.
It is funded by the Australian Government Department of Health and Macquarie University.
The Australian Eye Health Survey was last held in 2015-16, and this is the first time that hearing has been included.
The findings will contribute to Australia's commitment to United Nations and World Health organisation resolutions to eradicate avoidable blindness, as well as fulfilling several key priorities and actions outlined in Australian Government's Roadmap for Hearing Health.
From The Lighthouse

Millions of Australians with hearing loss do not get the help they need to improve their hearing difficulties and quality of life. Hearing aids are effective, but uptake is poor, and only one in three people who would benefit from hearing aids has them.
When they notice their hearing difficulties, people wait on average nine years before seeking help, and 60% of those eligible for assistance from the Government's Hearing Services Program do not engage with it.
None of this is new. But what can be done to improve the poor uptake of hearing healthcare?
Associate Professor Mel Ferguson from WA's Curtin University and her team were awarded a National Medical & Research Council grant to address this important question.
"There are many barriers to accessing and taking up hearing healthcare" says A/Prof Ferguson, "such as poor understanding of the impact of hearing loss, inappropriate expectations about hearing aids, and a lack of information or misinformation about hearing loss, hearing aids and rehabilitation options.
"A large proportion of people do not believe hearing aids provide benefits, and there is little information offered about the different options available (e.g. range and function), and even less for other technological and non-technological options."
This research will develop and evaluate an online decision support intervention called HearChoice that aims to empower adults with hearing loss by improving motivation, readiness, help-seeking and decision-making to improve access and uptake of hearing healthcare. It will enable the Government's Hearing Services Program to provide decision aid tools co-designed with consumers that illustrate healthcare pathways and choice of options, including educational support.
"I am so fortunate to work with an excellent team of internationally-recognised researchers, advocacy groups and adults with hearing loss, professional audiology bodies, and experts in cutting edge technologies. Building on theories of behaviour change and implementation science, I am confident our research findings will translate into clinical practice and policy, and make a real difference to the lives of many adults with hearing loss."

A world-first genetic test that could save the hearing of babies has been developed and successfully piloted.
Taking just 25 minutes, the bedside machine identifies whether a critically ill baby admitted to intensive care has a gene that could result in permanent hearing loss if they are treated with a common emergency antibiotic.
The new swab test technique developed in England by the Government National Health Service would replace a test that traditionally took several days and could save the hearing of 180 babies in England alone every year.
People admitted to intensive care are usually given an antibiotic called Gentamicin within 60 minutes. While Gentamicin is used to safely treat about 100,000 babies every year in England, one in 500 babies carry the gene that can make it cause permanent hearing loss.
The new test means that babies found to have the genetic variant can be given an alternative antibiotic within the 'golden hour.'
It is expected the test could save the NHS £5 million every year by reducing the need for other interventions, such as cochlear implants.
First-year nursing student Mary, from Preston, is mother to 18-month-old Khobi, who was born and treated at Saint Mary's Hospital, part of Manchester University NHS Foundation Trust.
Mary said: "Khobi was born with her bowel outside her tummy, which put her at risk of infection – she needed antibiotics quickly but was given this new genetic test which showed she was susceptible to hearing loss from gentamicin.
"She was given an alternative antibiotic which didn't affect her hearing, and it worked well. She's doing fine and is such a happy, sociable baby. This test is great, and I think all babies should have it".
Professor Bill Newman, a consultant in genomic medicine at Manchester University NHS Foundation Trust and Professor of Translational Genomic Medicine at the University of Manchester, led the Pharmacogenetics to Avoid Loss of Hearing (PALoH) study.
"I am absolutely thrilled with the success of the study, and that this testing is now going to be used in three of our Trust's Neonatal Intensive Care Units – it's actually going to make a real difference, so babies are not going to lose their hearing for a preventable reason.
"The trial demonstrated that you can deploy rapid genetic testing in a clinical setting, and that the tests can be carried out within the 'golden hour' when severely unwell babies should be treated with antibiotics."
Professor Dame Sue Hill, Chief Scientific Officer for England and Senior Responsible Officer for Genomics in the NHS, said "Genomic medicine is transforming healthcare, and this is a powerful example of how genetic testing can now be done extremely quickly and become a vital part of triage – not only in intensive care but across our services.

Cochlear implants are well used by children with significant levels of hearing loss, but only 1 in 10 adults in Australia who could benefit from a cochlear implant actually get one.
The pathway to cochlear implantation, or even assessment for candidacy, can be very complex. Many people who could benefit from a cochlear implant have very limited awareness and understanding about the potential benefits.
Over the past year, Dr Cathy Sucher (pictured) and her team at the Ear Science Institute Australia in Perth have been working in collaboration with industry partners to improve the rate of use of cochlear implants among Australian adults. Their research has shown that despite many potential candidates having annual hearing aid checkups, cochlear implants are often not discussed in these appointments. The reasons for this oversight can include limited appointment time, and limited assessment of speech understanding making it difficult for clinicians to know the functional implications of the hearing loss specific to the individual. Clinicians sometimes fear that discussing cochlear implants might cause their client distress, or harm the client-clinician relationship.
Often, clinicians, hearing aid users and their loved ones focus on the ability of a new hearing aid to resolve hearing issues. Uncertainty about what could be achieved with cochlear implants can be cause for hesitancy. And reliable information about cochlear implant outcomes can be difficult to find or perceived as untrustworthy .
There are often concerns about the health status or age of the potential candidate, and also their ability to afford a cochlear implant. Even if the clinician and client can navigate past all these barriers, the referral procedures can be complicated and confusing.
Based on a series of appointment observations and focus groups, Cathy Sucher's team identified two potential tools to help support and empower clinicians and candidates as they navigate the cochlear implant journey. One is a basic paper-based tool, modified from one recently developed in the USA. This tool asks individuals to identify their level of hearing loss based on verbal descriptors, and then provides a range of hearing management options applicable to that level of hearing loss. The research team is currently piloting this tool in hearing aid clinics. It is anticipated that the tool could be modified for use online, or by hearing aid clinics, GPs and other allied health providers.
The second tool is a comprehensive, interactive website that provides generic, consistent and reliable information about cochlear implants; and tools to identify, support and refer cochlear implant candidates for assessment, facilitating the pathway to cochlear implantation. A prototype tool has been developed and is currently being tested. The team will be looking for funding opportunities to further develop, release and maintain an online version of the tool in 2024.
If you are interested in this work, further details, and contact information can be found at https://www.earscience.org.au/research/brain-hearing/

Google has announced a partnership in Australia to explore new possibilities and AI solutions for hearing healthcare.
The collaboration, part of Google's Digital Future Initiative, involves five organisations across healthcare service delivery, research and technology sectors including Cochlear, Macquarie University Hearing, National Acoustic Laboratories (NAL), NextSense and The Shepherd Centre.
"Together, we'll be focused on new applications of AI and machine learning to develop listening and communications technologies, overcome its current challenges, and pave the way for more customised hearing healthcare," said Grace Chung, Head of Google Research Australia.
"Our first project seeks to personalise hearing models to better address individual listening needs to enhance hearing aids and other listening devices."
This technology could be particularly beneficial for people using listening devices in complex listening environments such as busy restaurants, group brainstorms or live orchestral performances.
The overlapping sounds in these settings can make it strenuous or overwhelming for people using devices to process and decipher various types of sound.
The project will explore new applications of AI to better identify, categorise and segregate sound sources. Ultimately, this might make it easier for people using assistive listening devices to follow a conversation or activity as the technology could help to prioritise sounds, such as a person speaking and filter out others, such as background noise.
"The collaboration is intended to invest in the extraordinary talent of Australians, and help continue Australia's proud track record of hearing technology innovation.
"To help lead this effort on ground, we are delighted to welcome Simon Carlile, a distinguished world leader in this field, as he returns to join Google Research Australia," Grace Chung said.
In the photograph, Professor Greg Leigh AO (NextSense), Dr Simon Carlile (Google Research), Prof David McAlpine (Macquarie University), Dr Zachary Smith (Cochlear), Prof Catherine McMahon (Macquarie University), Dr Aleisha Davis (Shepherd Centre), Dr Malcolm Slaney (Google Research), Sam Sepah (Google Research), Dr Brent Edwards (National Acoustic Laboratories).
From Google Australia.

By 2050, dementia is predicted to affect 150 million people worldwide.
Research has shown an association between hearing loss and dementia, indicating hearing loss might be a potential modifiable risk factor for dementia. Addressing hearing loss, such as through the use of hearing aids in middle-aged or older age people might reduce the risk of dementia.
In a new study in the United Kingdom, researchers aimed to assess whether hearing aid use was associated with decreased risk of dementia in people with hearing loss. Researchers also examined the effect of loneliness, isolation, depressed mood, and the interaction of socioeconomic status, smoking and morbidity status.
The health records of 437,000 people were used in the analyses. Here is what was found:
People with hearing loss but without hearing aids had an increased risk of dementia compared with participants without hearing loss.
Researchers found no increased risk in people with hearing loss with hearing aids.
The positive association of hearing aid use was observed in all-cause dementia and cause-specific dementia subtypes (Alzheimer's disease, vascular dementia, and non-Alzheimer's disease non-vascular dementia).
The attributable risk proportion of dementia for hearing loss was estimated to be 29·6%.
Of the total association between hearing aid use and all-cause dementia, the risk proportions were lessened by 1·5% by reducing social isolation, 2·3% by reducing loneliness, and 7·1% by reducing depressed mood.
In people with hearing loss, hearing aid use is associated with a risk of dementia of a similar level to that of people without hearing loss. If, as the research suggests, up to 8% of dementia cases could be prevented with proper hearing loss management, the findings highlight the urgent need to take measures to address hearing loss to improve cognitive decline.
Hearing loss might begin early in one's 40s, and the prodromal phase of dementia (the early stage when cognitive symptoms are present) also lasts for 20–25 years. The research findings highlight the urgent need to take measures to address hearing loss across the life course to improve cognitive decline.
Public health strategies are necessary to raise awareness of hearing loss and the potential harm of untreated hearing impairment, increase accessibility to hearing aids by reducing cost, encouraging screening, and delivering potential interventions such as fitting hearing aids.
Read the full article in The Lancet.