Libby Harricks Memorial Oration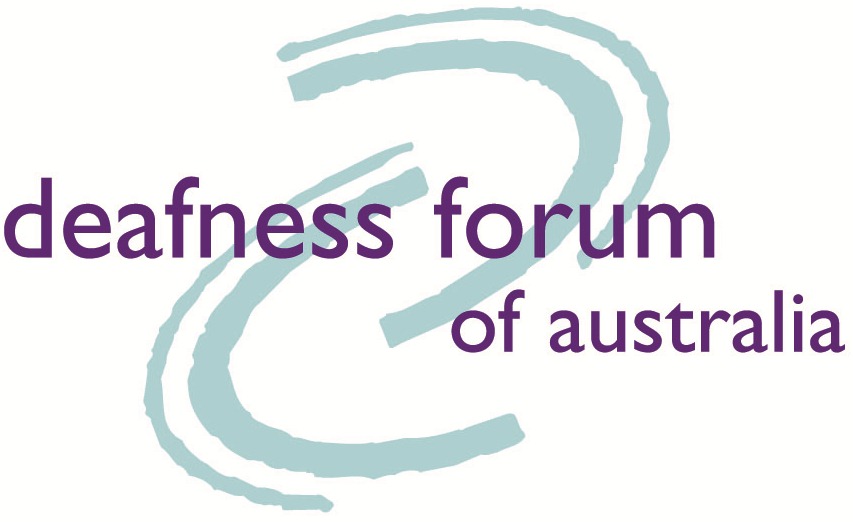 Deafness Forum of Australia and Audiology Australia present the annual Libby Harricks Memorial Oration. The Oration series raises awareness of issues of hearing health, deafness and ear and balance disorders. The reputation of the series is due to the great contributions of its outstanding Orators who have presented on a wide range of important topics.
Date: Sunday 3 May 2020
Time: 4.30 – 5.45pm
Venue: Crown Ballroom, Crown Towers Perth WA.
Entry to the 2020 Libby Harricks Memorial Oration is free. Register here
Libby
The series honours the memory of the first President of Deafness Forum of Australia. For her work on behalf of hearing-impaired people, Libby Harricks was made a Member of the Order of Australia in 1990. Read her story
LIBBY HARRICKS ACHIEVEMENT AWARD
Let's reward inspirational people! Do you know someone who has been able to manage their hearing loss to achieve personal success? Nominations for this annual award open each new year and close on the last day of February. Find out more from Hearing Matters Australia
ORATIONS BY YEAR

Choose from among the Orations listed below – click the title to activate a download.
Professor Andrew Smith's presentation was a keynote address at the Indigenous Hearing Health Symposium, Australian Hearing Hub in Sydney. Our thanks for making this possible to Macquarie University Research Centre H:EAR and to Australian Hearing Hub.
At the 2019 Libby Harricks Memorial Oration. Photo l-r: Professor Patrick McNeil, Deputy Vice-Chancellor, Medicine & Health Macquarie University; Prof Andrew Smith, 2019 Orator from London School of Hygiene and Tropical Medicine; Prof Catherine McMahon, Director H:EAR and chair of the Libby Harricks Memorial Oration organising committee; John Alexander OAM MP; David Brady, Chair of Deafness Forum of Australia; Prof Sakkie Pretorius, Deputy Vice-Chancellor of Research.
Dr Graeme Innes AM (23rd Audiology Australia National Conference, Sydney)
Dr Piers Dawes (17th Alzheimer's Australia Biennial National Dementia Conference, Melbourne)
Hon John Howard OM AC, 25th Prime Minister of Australia (9th National Deafness Summit, Sydney)
Dr Christine Yoshinago-Itano (8th Australasian Newborn Hearing Screening Conference, Sydney)
Professor Susan Brumby (XXXII World Audiology Congress, Brisbane)
Dr Laurie S Eisenberg (Australian Hearing Hub Inaugural Conference, Sydney)
Dr Anthony Hogan (7th National Deafness Sector Summit, Melbourne)
Dr Robert Patuzzi (11th National Rural Health Conference, Perth)
Professor Greg Leigh (6th National Deafness Sector Summit, Sydney)
Professor Graeme Clark AC(General Practice Continuing Education conference, Sydney)
Professor Bob Cowan (5th National Deafness Sector Summit, Canberra)
Richard Osborn (9th Rural Health Conference, Albury NSW)
Professor Harvey Dillon (4th National Deafness Sector Summit, Perth)
Alex Jones (Blue Mountains conference, NSW)
Dr Peter Carter (3rd National Deafness Sector Summit, Brisbane)
Donna Lee Sorkin (Macquarie University, Sydney)
Professor Paul Mitchell (XXVI International Conference of Audiology, Melbourne)
Senator the Honorable Margaret Reid (National Press Club, Canberra)
Professor William P R Gibson AM (International Federation of Hard of Hearing Conference, Sydney)
1999: Inaugural Libby Harricks Memorial Oration
Emeritus Professor Di Yerbury AM (Sydney)
Elisabeth Ann Harricks AM
"I look back over these years since I became hearing impaired and realise that any efforts that I have made have been returned to me threefold. I have found talents I never knew I had, I have gained so much from the many people I have met and worked with to improve life for people with disabilities and through self-help I have turned the potential negative of a profound hearing loss into a positive sense of purpose and direction in my life".
Libby started to lose her hearing following a bad dose of flu in the English winter soon after her marriage in 1969. Returning to Australia in 1970 she began to find difficulty in understanding conversation and instructions, particularly on the telephone, which was very important in her profession of pharmacy.
In spite of advice against it, Libby tried hearing aids and found they helped. Had she heeded the negative advice, Libby believed she might never have embarked on the road to self-help, which so enriched her own life and that of many others.
She thought her two boys quickly learnt to sleep through the night and her friends remarked they had loud voices, which was the boys' mechanism for coping with a deaf mother!
The more the doctors said nothing could be done to help, the more Libby looked towards self help and so she learnt to lip read, a tool she relied on heavily in her quest to help others.
Libby's will to win led her, with the help of others, to get involved with the setting up of a support group, which became SHHH – Self Help for Hard of Hearing people. The American founder, Rocky Stone, was invited to Australia in 1982 and did a lecture tour entitled "The Hurt That Does Not Show" which cemented the bonds between the US and Australian groups and helped the local SHHH develop.
Libby, with others, then began SHHH News, a quarterly publication, and with Bill Taylor set up the first Hearing Information and Resource Centre at 'Hillview', Turramurra with support from Hornsby/Kuringai Hospital. This centre provided reliable information on, and demonstrated, assistive listening devices for hearing impaired people. Through this interest, Libby became an enthusiastic user of technology and with her handbag full of electronic aids was able to join in a full social life with family and public.
Libby became President of SHHH in 1986 and began to develop her role as an advocate for hearing impaired people generally. She became involved in ACCESS 2000, under the Australian Deafness Council, and a member of the Disability Council of NSW. Her horizons broadened further as Vice President of the Australian Deafness Council and then as the first, and two terms, President of the newly formed national peak body in deafness, the Deafness Forum of Australia. In this latter role Libby made a huge contribution to bring together all the different organisations into a central body, and actively lobbied on behalf of Deaf and hearing impaired at the highest level. The archetype of a successful achiever despite her profound hearing loss.
For her work for hearing impaired people Libby was made a Member of the Order of Australia in 1990. Later she was appointed by the Government to the Board of Australian Hearing Services and was asked to represent the needs of hearing impaired on the Olympic Access Committee.
Libby faced another hurdle when she was diagnosed with breast cancer in 1995. She continued her family and volunteer work with undiminished vigour. She would wickedly show off her wig at public functions after her chemotherapy, and talked openly of her 'mean disease'. She died peacefully on 1 August 1998.