October: National Safe Work Month
October is National Safe Work Month, a time to commit to building a safe and healthy workplace.
For everyone's safety, work safely. Noise can damage your hearing if it's too loud. Both sudden, loud noises, like an explosion; and constant, loud noises, like working near industrial machinery or blaring background music, can damage your hearing.
The person conducting a business must reduce their workers' exposure to noise as much as possible. A safe and healthy workplace benefits everyone.
Resources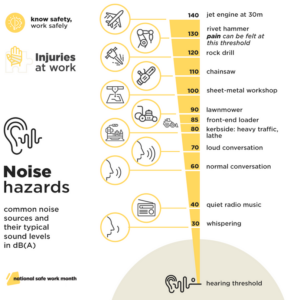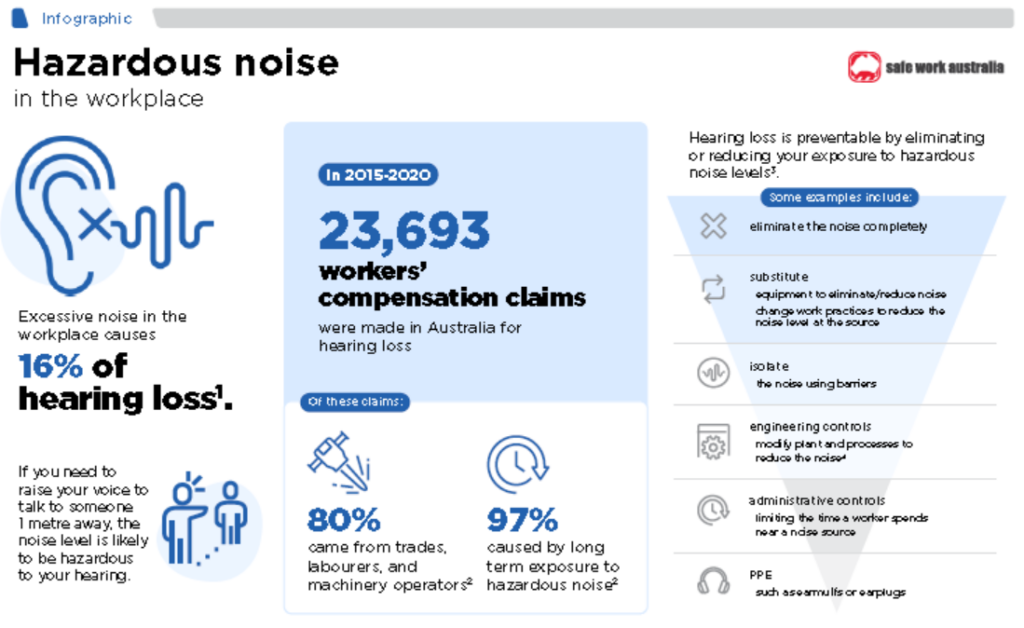 Download infographic 1: Hazardous noise in the workplace
Download infographic 2: Noise hazards and sound levels
Fact sheet An employers' guide to protecting hearing at work-employers
Fact sheet Protecting Your Hearing at Work
Here are 5 free fact sheets about Noise-induced Hearing Loss – put them on your social media, website, newsletter, personalise them by adding your logo.
The Australian Government wants to encourage people with untreated or developing hearing loss to proactively manage their hearing health. Learn more at Get Help With Your Hearing.
For more resources, visit the SafeWork Australia website: to access:
Model Code of Practice: Managing noise and preventing hearing loss at work
Model Code of Practice: How to manage work health and safety risks
Workplace safety regulations
Managing risks