The Australian Census report shows slightly more than 16,000 people use Auslan.
This number includes people for whom Auslan is their primary or only language, and also people such as children of Deaf adults who use Auslan at home to communicate with native Auslan users.
The SBS Australian Census Explorer is an incredible resource that allows you to find rich detail. All the information comes from the most authoritative and accurate survey of Australian households – the Government Census of 2021. Here are the highlights.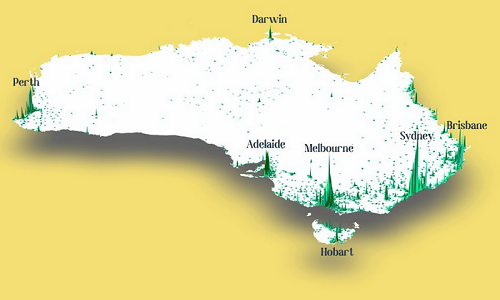 What suburbs do people live in?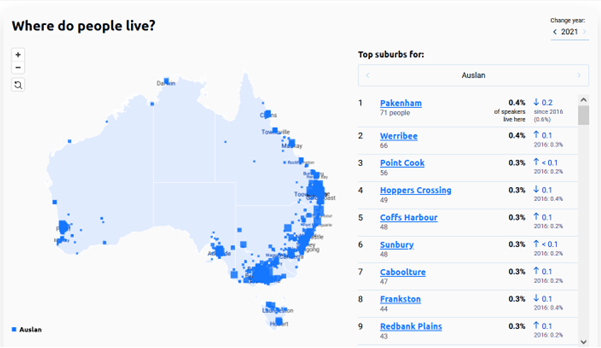 In the top ten suburbs, most people whose first language is Auslan live in and around Melbourne, with concentrations in Coffs Harbour NSW, and Caboolture and Redbank Plains in Queensland.
Most common ancestry and Age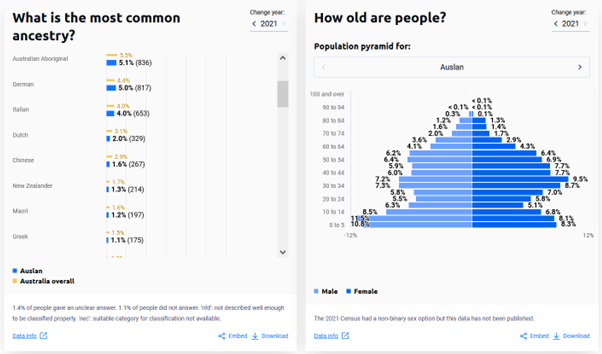 Australian and English are the main ancestral backgrounds – that's about 15% greater in comparison to the whole population. A long way behind come Scottish, Irish and Australian Aborigine.
How old are they? 770 females and 755 males aged 0-4. 630 females and 594 males aged 10-14.
539 females and 388 males aged 20-24. 806 females and 442 males aged 30-34.
717 females and 442 males aged 40-44. 448 females and 639 males aged 50-54.
396 females and 290 males aged 60-64. 142 females and 159 males aged 70-74.
Birthplace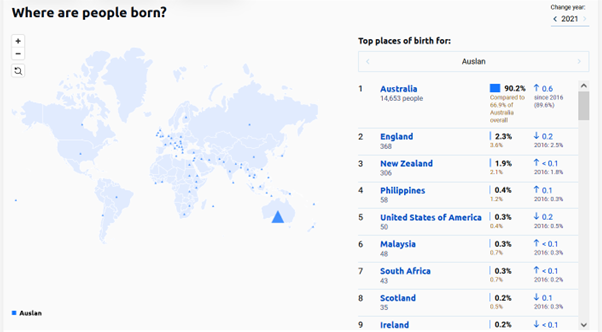 90% were born in Australia. The highest-ranking other countries of birth were England and New Zealand at about 2% each.
First Nations people
5% identify as First Nations people compared to 3% of Australia overall who are Aboriginal and/or Torres Strait Islander.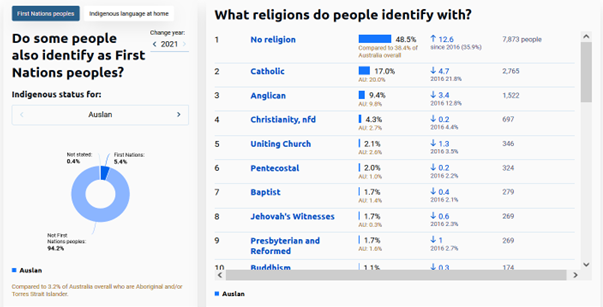 Religion
Nearly 50% say they have no religion. 17% Catholic and 10% Anglican. 1% for both Islam and Buddhism. Australian Aboriginal Traditional religions and Chinese religions were less than 0.1%.
This section includes various images that are simple maps of Australia and graphs to illustrate the text. From SBS Australian Census Explorer
Education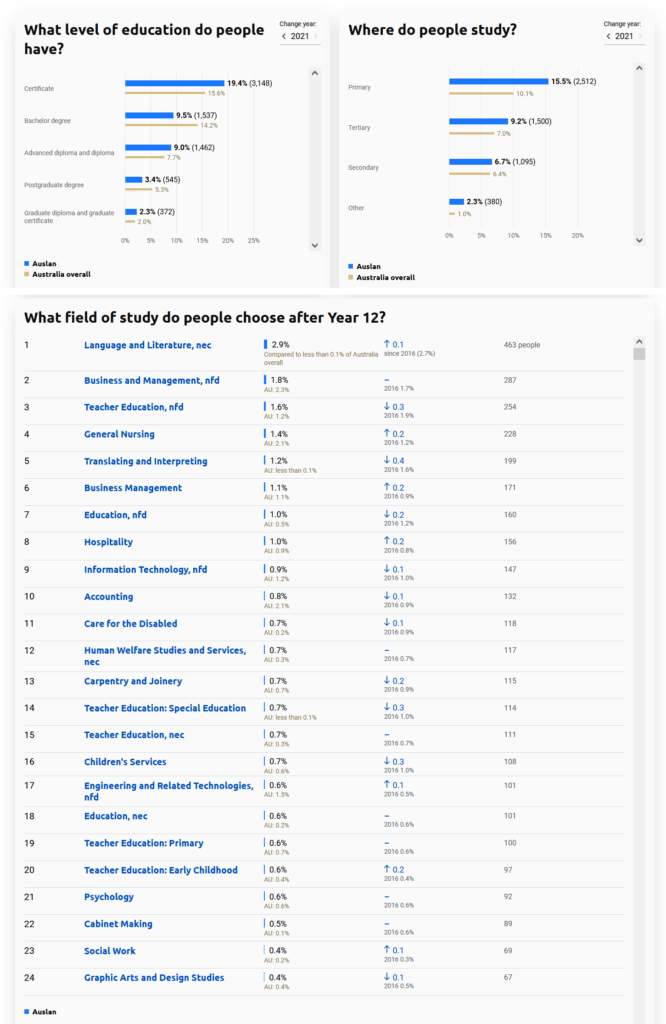 Work and income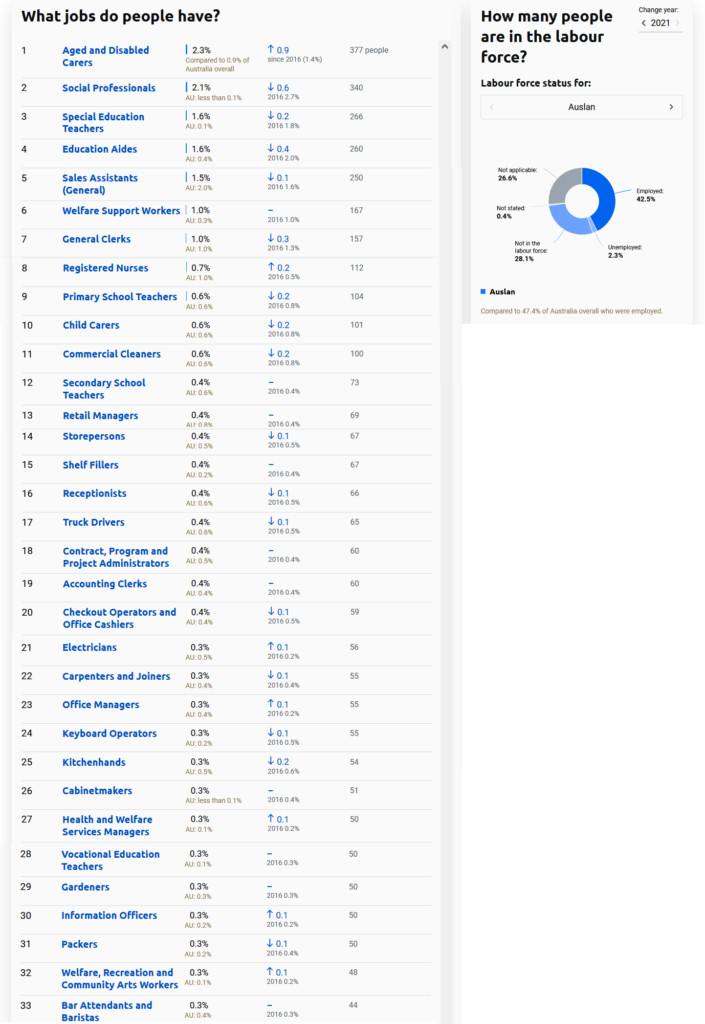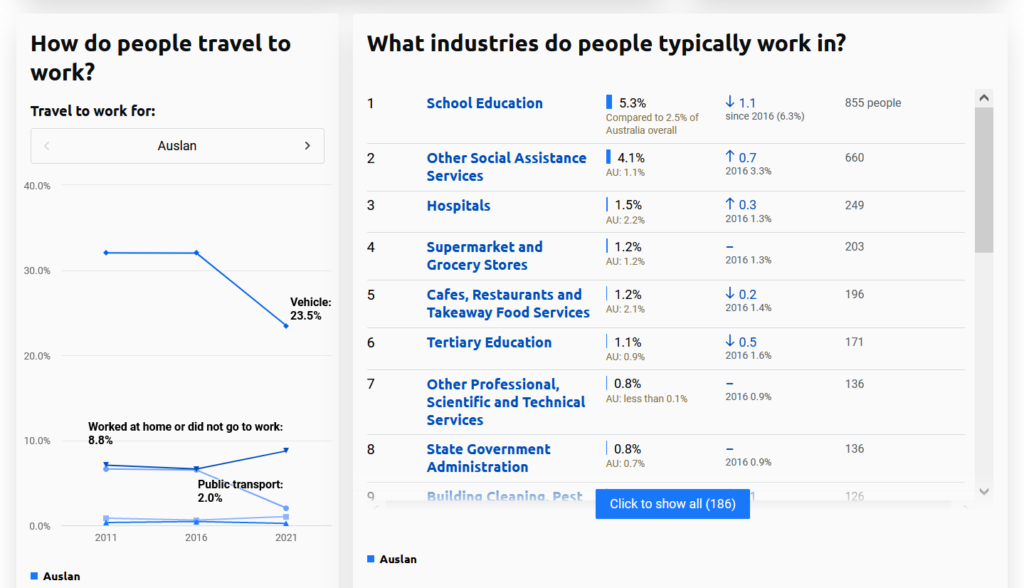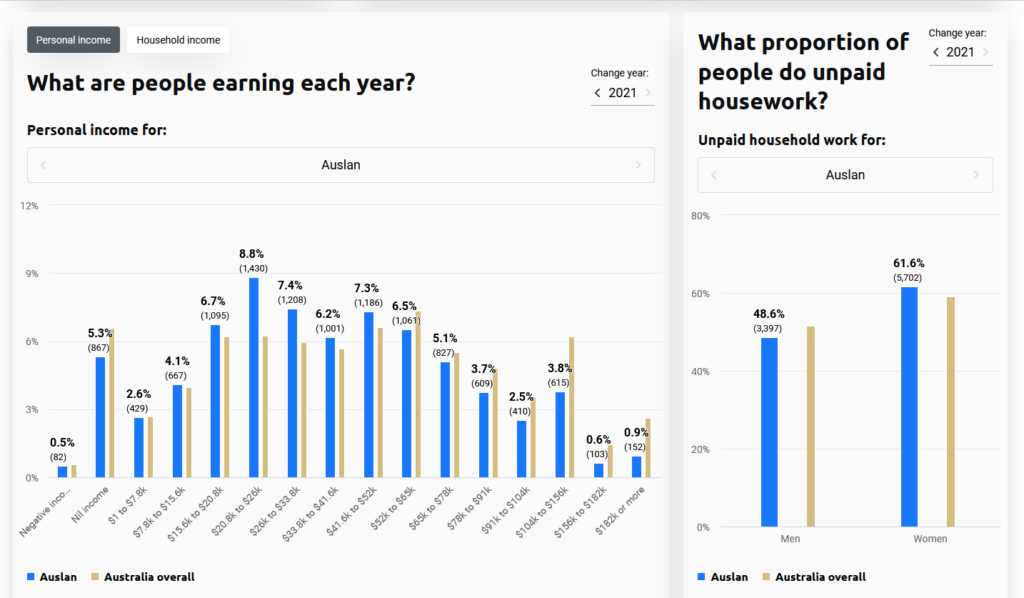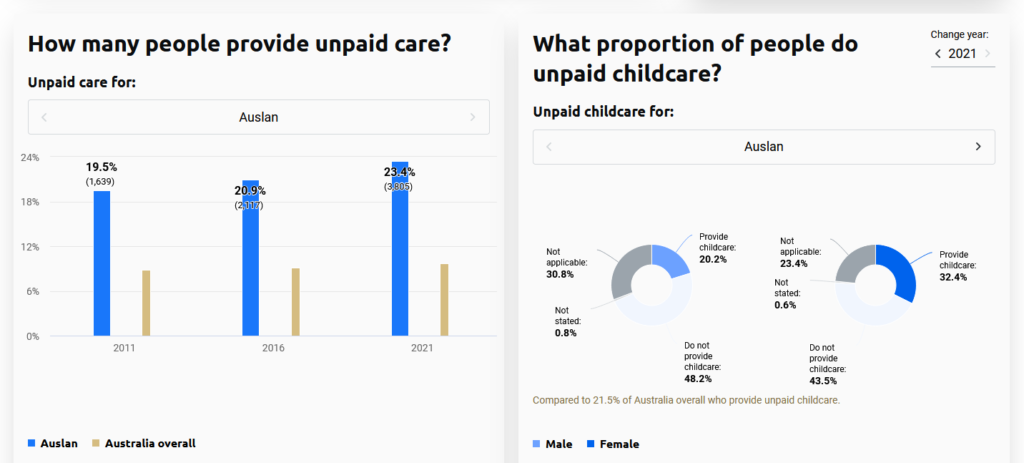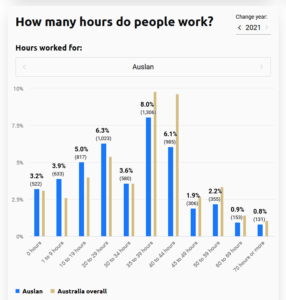 Family and relationships