We follow, and advocate for, a range of issues affecting the deafness sector. The following are the current issues we are supporting and monitoring.
On-demand, real time captions and interpreters in government service centres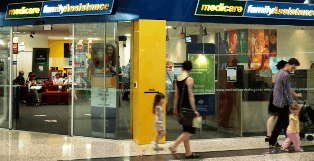 We have advocated since early 2012 the need for on-demand captions and Auslan interpreting services to improve customers' interactions at Australian Government service shopfronts, such as Centrelink, Medicare and NDIS offices.
The current communication arrangements in most government shopfronts are inconsistent, time-consuming for all involved, and the source of tension and misunderstandings for customers and staff. People with hearing devices rely on hearing loops, but these are not always present, may not function properly or are not switched on. People whose preferred communication is Auslan need access to interpreters via video links.
Our objective is that all government shopfronts should have designated facilities that provide equal communication access.
Inclusion in education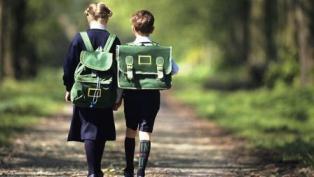 All children in Australia have the right to an inclusive education. However, there are many barriers in the experiences of children and families. Teaching and literacy is vital for children with reduced hearing acuity and those whose native language is Auslan. 
Literacy is the ability to read, write and to apply critical thinking skills to the written word. Some students with disability have positive education experiences with good academic and social outcomes, but this is by far the exception.
The extent of disadvantage that students with disability contend with in the current education system is profound. A typical school experience for students with disability involves discrimination, limited or no funding for support and resources, poorly trained staff, a systemic culture of low expectations, exclusion and bullying
Despite the high value and strong evidence linking educational attainment and improved life outcomes, students with hearing disability are frequently denied education opportunities.
Unwelcome change to veterans' hearing health entitlements

Australians who live with a hearing loss as a result of their military service have lost their right in civilian life to receive a proper level of hearing services.
As a result of a review of military compensation, veterans with long term hearing needs have been switched to a Repatriation Health Card.
The White Specific Treatment card, as it is known, was intended to streamline services and payments, however it also introduced changes to the level of hearing aid technology that a veteran could receive without payment.
Until recently, eligible veterans could receive aids to suit their individual hearing needs.
Now that these veterans have been issued with a White Specific Treatment Card they receive their hearing services under the Australian Government Hearing Services Program. Under this program, veterans receive only a base-level hearing aid at no cost. To access the correct level of technology to suit their individual hearing needs they must now make a personal payment to bridge the gap.
Veterans have told us they weren't consulted or told about the changes in the level of hearing devices they would receive when they were issued with the White Specific Treatment Card.
While veterans who volunteered to defend their country have lost their entitlement, government employees and contractors will continue to receive fully funded top up hearing aids under Comcare arrangements.
We believe it's an administrative oversight, at odds with the Government's regard for defence personnel, and a matter that can be readily rectified.
Captions
Captions are of great assistance to people who have diminished hearing, people whose first language is not English or spoken, and anyone who wants to follow webcasts and TV broadcasts proceedings in noisy environments.
Governments and their agencies:
All webcasts and television advrertytiensbtsmust carry captions so that all citizens may participate in democratic processes, debates, alerts and advertisements.
Webcasts:
Webcasts should always have captions because the sound is very often not of say the standard of a television broadcast. People often access webcasts in noisy places like public transport, airports, etc.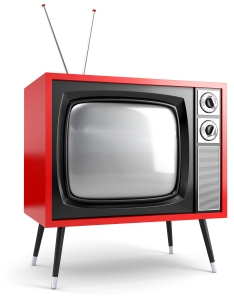 Television:
Free to Air channels must be 100% captioned 24 hours a day (currently 0600 to 2400).
Multi-channel platforms (ABC2, 7Mate, etc.) must caption their programs to the same standard as free to air channels. Many programs bought from overseas for the purpose of multi-channel screenings arrive already captioned but these captions are not displayed in Australia.
Each channel on subscription television must have a common, minimum captioning quota.
The current "readability, comprehensibility and accuracy, so that they are meaningful to viewers" captioning quality standard is subjective. Captioning quality standards should be metric based.
Hearing care for hospital patients

Enrolled Nurses are employed in a wide range of nursing fields and can be influential in recognising the needs of people in their care who are Deaf or live with a hearing difficulty.
Enrolled Nurses are trained to take part in hospital admission and discharge procedures and, with a knowledge of communication access assistance, would be well placed to contribute to reducing stress on vulnerable patients.
We made key recommendations to a review of the curriculum for the Diploma in Nursing for Enrolled Nurses.
Communication access needs to be adequately identified in appropriate parts of the curriculum.
Communication access needs to be presented as an integral part of nursing care, particularly for our increasing elderly community.
There is a crucial need for Enrolled Nurses to be able to support and oversee implementation and maintenance of communication access in residential and in-home care as well as in hospital settings.
Enrolled Nurses would be well placed to make sure that patients' hearing aids or alternative listening devices are used and cared for while in hospital.