We follow, and advocate for, a range of issues affecting the deafness sector. The following are the current issues we are supporting and monitoring.
Unwelcome change to veterans' hearing health entitlements

Australians who live with a hearing loss as a result of their military service have lost their right in civilian life to receive a proper level of hearing services.
As a result of a review of military compensation, veterans with long term hearing needs have been switched to a Repatriation Health Card.
The White Specific Treatment card, as it is known, was intended to streamline services and payments, however it also introduced changes to the level of hearing aid technology that a veteran could receive without payment.
Until recently, eligible veterans could receive aids to suit their individual hearing needs.
Now that these veterans have been issued with a White Specific Treatment Card they receive their hearing services under the Australian Government Hearing Services Program. Under this program, veterans receive only a base-level hearing aid at no cost. To access the correct level of technology to suit their individual hearing needs they must now make a personal payment to bridge the gap.
Veterans have told us they weren't consulted or told about the changes in the level of hearing devices they would receive when they were issued with the White Specific Treatment Card.
While veterans who volunteered to defend their country have lost their entitlement, government employees and contractors will continue to receive fully funded top up hearing aids under Comcare arrangements.
We believe it's an administrative oversight, at odds with the Government's regard for defence personnel, and a matter that can be readily rectified.
TV captions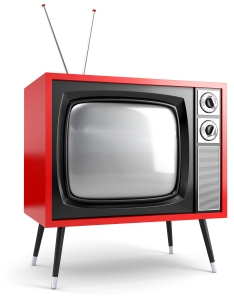 We are interested in the issue of the captioning quota in place for subscription television, which is based on platform (Foxtel, Fetch, etc), not individual channels. These channels don't have a specific common quota.
Our views, and that of Deaf Australia and other advocacy organisations are as follows:
Free to Air channels must be 100% captioned 24 hours a day (currently 0600 to 2400).

Multi-channel platforms (ABC2, 7Mate, etc.) must caption their programs to the same standard as free to air channels. Many programs bought from overseas for the purpose of multi-channel screenings arrive already captioned but these captions are not displayed in Australia.

Each channel on subscription television must have a common, minimum captioning quota.

The current "readability, comprehensibility and accuracy, so that they are meaningful to viewers" captioning quality standard is subjective. Captioning quality standards should be metric based.
Hearing care for hospital patients

Enrolled Nurses are employed in a wide range of nursing fields and can be influential in recognising the needs of people in their care who are Deaf or live with a hearing difficulty.
Enrolled Nurses are trained to take part in hospital admission and discharge procedures and, with a knowledge of communication access assistance, would be well placed to contribute to reducing stress on vulnerable patients.
We made key recommendations to a review of the curriculum for the Diploma in Nursing for Enrolled Nurses.
Communication access needs to be adequately identified in appropriate parts of the curriculum.
Communication access needs to be presented as an integral part of nursing care, particularly for our increasing elderly community.
There is a crucial need for Enrolled Nurses to be able to support and oversee implementation and maintenance of communication access in residential and in-home care as well as in hospital settings.
Enrolled Nurses would be well placed to make sure that patients' hearing aids or alternative listening devices are used and cared for while in hospital.
Safer buildings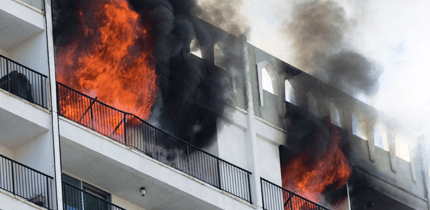 We opposed a proposed change to the Australian Building Codes that aimed to reduce false alarms that result in unnecessary fire brigade attendances.
The change would have meant that some buildings, such as hotels, would no longer need to install monitored smoke detectors. 
While the aim is worthwhile, the solution was ill-informed. An unforseen effect would be a significant increase in the risk of a sleeping occupant being unaware of the presence of a smouldering fire. A Deaf or hearing-impaired person could be overcome by smoke and fumes before the heat detector or the sprinkler system were activated.
We; AFAC, National Council for Fire and Emergency Services; the Australian Protection Association of Australia; and Standards Australia advised that the benefit would be outweighed by dangers to personal safety.
As a result, the proposal to change the Building Code of Australia to install smoke alarms in place of smoke detectors was withdrawn. The current requirements will remain in force.
Safe and accessible accommodation
Hotels, motels, and serviced apartments should provide communication access facilities that:
make sure appropriate rules are in place to ensure that all guests and staff will be alerted to any danger, and to any drill or system test

have guest registration cards that include a section "If you are likely to have any difficulty hearing alarms, or evacuating the building in the event of an alarm, please tick this box"

provide a telephone with built in, or clip on, amplifier, telecoil coupler and flashing light alert

provide a television capable of accessing captioning

provide a portable non-audible door alarm

provide a vibrating alarm clock

provide meeting rooms with functioning assistive listening systems.