We follow, and advocate for, a range of issues affecting the deafness sector. The following are the current issues we are supporting and monitoring.
Medical Benefits Scheme (MBS)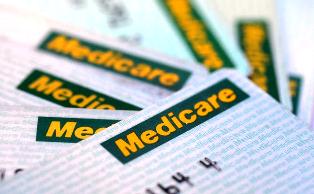 Medicare benefits are payable for professional health services. A professional service is a clinically relevant service that is listed on the MBS. A medical service is clinically relevant if it is generally accepted in the medical profession as necessary for the appropriate treatment of the patient.
The audiology items require a review by the Government to bring them into line with current clinical practice. This includes the need for a review of the rules that apply to existing items and the inclusion of additional items to cover new diagnostic procedures.
Some of the rules governing the MBS in relation to referrals to and from audiologists require review in order to make the system more efficient. This change, if implemented, would result in it being more patient focussed.
It would be reassuring for consumers to know that the MBS items were based on evidence based practice guidelines and were regularly updated to reflect current practice recommendations. This would remove the risk of their practitioner providing an MBS approved service that had been replaced due to new evidence or an updated procedure.
Poor-quality automated online captions
We are part of a group of not-for-profit organisations representing people who rely on captions for information, which draws attention to the growing issue of inaccessibility of online audio and visual content.
We are concerned that while there is an increasing amount of web video content being auto-captioned, the vast majority of these captioned videos are not being reviewed for accuracy, readability or comprehension.
In the same way that any text document published online is reviewed and edited for accuracy, captioned content needs to be reviewed and edited before being published online.
A survey of Australian Government-associated websites found that a wide range of problems exists, ranging from video with no captions, video captions with minor misspellings and videos with completely incomprehensible captions. Access to government information and services, political party policies and parliamentary member's communications is an integral aspect of our democratic society. When inaccurate captions bar access to this information people who rely on captions are at risk of being excluded from full economic, social and political participation.
You can find out more about captioning on our What is captioning? page
Life-threatening danger to children posed by button batteries
Severe health complications can develop within two hours if a young child was to swallow a coin lithium battery, such as those used in hearing aids and a range of other products.
If it isn't removed quickly, they could die within 24 hours. 
Most instances happened where children removed the battery from a device or the battery was left lying around.
Nearly 10 percent of injuries to children under the age of four involved batteries linked with hearing aids.
We call on our members, other advocates, and professional and industry associations in the hearing health sector to champion the message to the community.
Willing to Work: National inquiry into employment discrimination against older Australians and Australians with disability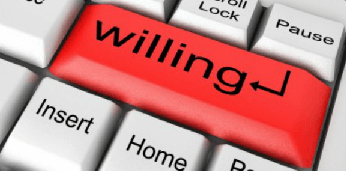 The 'Willing to Work' inquiry, conducted by the Age and Disability Discrimination Commission looked at obstacles faced by, and discrimination against, older persons and persons with disabilities in taking part in the workforce
We highlighted that taking into account Australia's looming workforce challenges, it was critical that all people with disability and businesses be placed at the centre of a new employment framework to make sure that people with disability were not left behind.
We made the point that the Australian public service is not the leader and example it could and should be.
We explained that people who want to take part in the work force and have hearing loss or are Deaf face challenges that are unfamiliar to most of their hearing peers. For some, the barriers start at or before they start looking for work and, for many, they become more acute during the selection process or at work. A loss of hearing can also lead people to exit the labour force sooner than they would like to, and before they'd planned to retire. As a result, there is a hidden loss to national productivity. The problem may be worse than currently understood. There is, we believe, a significant under-reporting of disability among people who are hearing impaired or have a chronic disorder of the ear.
The Government's Employment Assistance Fund (EAF) was established to "…help people with disability and mental health conditions by providing financial assistance to purchase a range of work related modifications and services for people who are about to start a job or who are currently working, as well as those who require assistance to find and prepare for work." It's an excellent program. It can continue to improve the return on tax-payer investment by keeping in step with changing workplace needs. Below are our recommendations to meet these challenges.
EAF passport
A generic EAF assessment for people with a disability before they start or look for employment. Their 'passport' would provide access to the EAF and any workplace-specific modifications could then be more easily accessed as add-ons or via a short form application process. For example, in the case of a person who is hearing impaired or Deaf, the generic EAF assessment could cover standard communication related modifications and so on, with any specific requirements for a workplace to be accessed separately as and when needed.
Flexibility
The EAF needs to be more flexible and able to meet people's other work-related needs. For example, more emphasis needs to be placed on supporting the needs of employees at informal and social functions within their workplace. These are often crucial to forming productive networks with colleagues and accessing career progression opportunities.
The EAF needs to be expanded to become accessible to people who are hearing impaired or Deaf who wish to do volunteer or community work as a way of improving their skills and experience and making them more employable in the future.
Tailored to suit the need
Providing increased EAF support and funding for applicants who are promoted to management positions to make sure that there are no caps that restrict career advancement opportunities.
Awareness
More sensory disability awareness training provided to EAF consultants, so they fully understand and appreciate the barriers faced by people who are hearing impaired or Deaf.
A national, ongoing strategy to promote greater awareness by employers of the entitlements of employees under the EAF program.
An up-to-date knowledge bank of the main examples of EAF workplace modifications.
An up-to-date survey undertaken of employers and employees that will lead to published data on the level of public awareness of the EAF and its functions.
Corporate incentive
Tax advantages for employers who supplement an EAF entitlement from company funds to make sure employees don't miss out on meetings, training and other opportunities that hearing colleagues have.
National Practice Standards for Audiology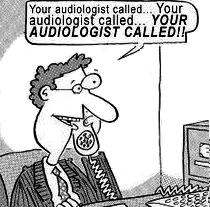 The Office of Hearing Services (part of the federal Health Department) is developing national practice standards in audiology.
The process is supported by an audiology expert reference group. We are a member of the reference group.
The objective of the group is for the voluntary standards to reflect nationally agreed practice expectations of those working in the hearing services sector. The standards will:
be applicable to all professions involved in hearing services in Australia

cover all client populations and practitioner types

be up-to-date, evidence based and relevant to the needs of all key stakeholders in the hearing services sector including clients, practitioners, families, carers and funders

be endorsed and owned by the hearing sector

be measurable by third parties if required.