We follow, and advocate for, a range of issues affecting the deafness sector. The following are the current issues we are supporting and monitoring.
Future of hearing services in Australia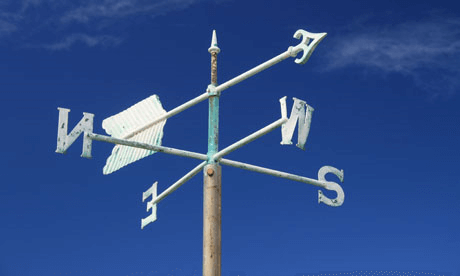 Good news about hearing assistance in aged care
Deafness Forum of Australia is deeply concerned about the continuing, widespread lack of recognition and effective management of hearing loss in aged care services.
This is despite government accreditation requirements, overseen by the Australian Aged Care Quality Agency, having been in place for two decades.
70% of Australians aged over 70 have some hearing loss.  This increases to around 85% in residential aged care.  However, staff of age care service providers and in hospitals are seldom adequately trained to assist those with hearing loss.
Deafness Forum has highlighted the absence of necessary hearing assistance training for aged care staff – from registered nurses to direct carers and the teams of Quality Surveyors employed by the Australian Aged Care Quality Agency to monitor aged care facilities.
Deafness Forum has, over the past few years, achieved inclusion of hearing assistance in the relevant VET qualifications and has developed a wide range of free training resources – https://www.deafnessforum.org.au/resources/training-resources-in-hearing-assistance-in-aged-care-services-and-hospitals/
However, it is obvious to us that education alone will not overcome the widespread indifference to the needs of hearing impaired 'consumers'.  Enforcement by the Australian Aged Care Quality Agency is crucial.  Deafness Forum's position is that it is crucial that the latest Aged Care Quality Standards must make very clear that hearing assistance is an essential requirement and must be taken seriously by providers and quality surveyors.
UPDATE
In August 2018, the Australian Aged Care Quality Agency released its 'Guidance and Resources for Providers' to support the new Aged Care Quality Standards which will come fully into effect in July 2019.  The guidance materials are the practical guidelines for aged care service providers and a reference for those that audit the providers.
For the first time, hearing loss has been specifically addressed in the Guidance and Resources for Providers materials.  Hearing references are to found throughout this new Guidance material (view the document here).  Deafness Forum's 'Hearing Assistance in Aged Care Best Practice Manual' is a cited source.
Hearing matters will now be built into the compliance rules, linked to the legislation.  It's not the solution to all problems in addressing hearing loss in aged care centres and in home care – auditors need to dig deep in their assessments,  but every party will know that programs and procedures in relation to hearing will be examined in the process of certification and therefore Commonwealth funding for providers.  Deafness Forum's resources and community monitoring will still be needed.  We also need to educate the auditors to ensure proper reviews are done.
Deafness Forum thanks the Minister for Aged Care Ken Wyatt AM and the Australian Aged Care Quality Agency for responding to our concerns.  We acknowledge the tireless voluntary efforts of our members Basil Turner and Emma Scanlan in making a very real difference to the health and wellbeing of Australians in residential aged care.
Hearing health and wellbeing a national health priority
Hearing health doesn't get the priority needed to address the massive social, health and economic costs of hearing impairment to individuals and society in Australia.
With an ageing population, hearing loss is projected to increase to one in every four Australians by 2050.
In 2017, a parliamentary committee conducted an inquiry into the hearing health & wellbeing of Australia.  In August 2018, the Federal Government announced its response to the 22 recommendations made in the inquiry's report.  The Government supports only one of the 22 recommendations.  Read the report here
Hearing loss ranks as a major cause of years of healthy life lost due to disability.  A study of the burden of disease by the Australian Institute of Health and Welfare found that adult-onset hearing loss was the fifth highest cause of years of healthy life lost due to disability.
A significant component of acquired hearing loss 37 per cent is due to excessive noise exposure from inappropriate listening behaviours. Spending money on education to prevent hearing loss could be effective in reducing the projected increase.
Hearing loss is associated with increasing age, rising from less than 1% for people aged younger than 15 years to three in every four people aged over 70 years.
Given that a significant component of hearing loss is preventable, there is a clear argument for identifying hearing loss as a national health priority; and for a cross-jurisdictional approach to awareness and preventing and remedying hearing loss.
Key points:
hearing health needs to be dealt with as a mainstream health issue.
hearing loss increases risk of depression, dementia, blood pressure and heart conditions.
the Government, in cooperation with all state and terriritory governments, must create a national strategy to address the enormous social and economic costs of hearing loss, estimated at $15billion every year and growing.
this will raise public profile, education, prevention, supports, and research to direct smart, integrated government policy.
You can read our submission to the Government on why hearing heath and wellbeing must become a national priority.
Hearing services in the National Disability Insurance Scheme
Current issues are explored in the following submissions made by Deafness Forum to various inquiries.
submission to a parliamentary inquiry into hearing services within the NDIS
submission to the Productivity Commission regarding costs of hearing services in the NDIS.
The issue of eligibility
Eligibility for the National Disability Insurance Scheme depends on a person's age, residency status and disability.  To access the NDIS you must satisfy the following 3 conditions:
be aged under 65 years AND
live in Australia and are an Australian citizen or hold a permanent visa or a Protected Special Category visa AND
have a permanent impairment that significantly affects your ability to take part in everyday activities or have a developmental delay.
The first two criteria are straightforward.  The third point requires further explanation.  The NDIA has provided guidelines to clarify the access arrangements in relation to point 3, the disability requirements.
The easiest way to look at the requirements relating to disability is firstly by age and then by hearing loss.
1. Children and young people aged 0-25 years
Access is streamlined for people in this age group in recognition of the evidence that shows that early intervention supports up to age 26 is critical for people with hearing impairment as the developing brain requires consistent and quality sound input and other support over that period to develop normally and ameliorate the risk of lifelong disability.
For this age group the evidence from an audiologist that shows…
auditory neuropathy or hearing loss equal to or greater than 25 decibels in either ear at 2 or more adjacent frequencies, which is likely to be permanent or long term; and
the hearing loss necessitates the use of personal amplification
…should be sufficient to satisfy the access requirements without the need for further assessment.
But what if a person has no auditory nerves?  For participants under 25 years who have a permanent hearing impairment the NDIS operational guidelines states: "The hearing loss of the person necessitates the use of personal amplification."  It's confusing but the NDIA said that it does not mean the child has to wear personal amplification.  So, if a child has no auditory nerve and cannot wear a hearing device they will still meet the access criteria.
2. People aged 26 – 65 years
The level of evidence required to support an access request for people in this age group varies according to the degree of hearing loss. The NDIA has developed a list of conditions which are designed to streamline the access process. A person with a permanent hearing impairment of greater than 90 decibels in the better ear (pure tone average of 500Hz, 1000Hz, 2000Hz and 4000Hz) is eligible to join the NDIS without the need to prove that their disability has substantially reduced their functional capacity.  It is accepted that this degree of hearing loss will have a significant impact on the person's functional capacity.
For people with hearing loss less than 90 decibels, the NDIA has given further guidance on what information is required of the applicant:-
People with a permanent hearing impairment of 65 decibels or greater in the better ear must provide evidence that the disability results in substantially reduced functional capacity to undertake communication, social interaction, learning or self-management activities.
Hearing impairments of less than 65 decibels in the better ear in conjunction with other permanent impairments (which meet the NDIS access requirements for example vision or cognitive impairments), or where there is evidence of significantly poorer than expected speech detection and discrimination outcomes, may also be considered to result in substantially reduced functional capacity to undertake relevant activities. People in these circumstances may also be eligible to join the NDIS.
Providing good evidence will help the NDIA make the right decision about your eligibility for the NDIS.  The evidence should demonstrate the functional impact of your hearing impairment on different areas of your life.  It could relate to the communication challenges you experience in relation to your employment, education and training, social participation, independence or health and well-being.  Your audiologist may be required to provide the evidence to support your NDIS Access Request, so you need to ensure your audiologist fully understands how your hearing loss is impacting on your daily life.
People have expressed concern about providing ongoing services to people who are not eligible for the NDIS. It isn't yet clear if there will be any changes to the way the services are delivered. It is also not clear whether all existing groups, including Aboriginal and Torres Strait Islander people, will continue to be able to access services under the Australian Government Hearing Services Program in the longer term such as children who need hearing assessment services.
There will still be people who will miss out on government funded hearing services. People whose hearing loss isn't considered to have a significant functional impact will not meet the criteria for the NDIS. Unless these people hold a Pensioner Concession Card they will not be eligible for the Australian Government Hearing Services Program either. People on low income – unemployed people, people in part time employment or those with low paying positions – will still have to fund their own hearing services. They generally can't afford to update their devices, so they may miss employment opportunities due to the lack of financial support for hearing services.
The NDIS and the Australian Government Hearing Services Program are great programs for those who qualify, but there will be people in need who are left behind as they don't qualify for any funded supports.
Issues about the sale of hearing aids
The Australian Competition and Consumer Commission (ACCC) released a report in March 2017: Issues relating to the sale of hearing aids. 
The ACCC report found that commissions, incentives and other mechanisms designed to drive sales can create a conflict with clinical independence, professional integrity and the primary obligation to consumers.
"Some hearing clinics encourage clinicians to sell more expensive hearing aids by setting sales targets, paying commissions to clinicians, having arrangements that favour certain brands or are owned by companies that manufacture hearing aids. Commission-based selling can provide incentives to clinicians to supply hearing aids that are unnecessary or more expensive than a consumer needs. This has the potential to lead to consumer harm where trusted advice is being given to patients, many of whom may be vulnerable or disadvantaged," ACCC Commissioner Sarah Court said.
Key points:
commissions, incentives and sales targets are pervasive in the audiology industry

sales practices might be misleading or unconscionable – if proven would raise serious concerns under the Australian Consumer Law

some clinics are in relationships with finance providers

ACCC urges industry to make changes

ACCC has "strong view" that giving more information to customers won't protect consumers

governments can look at regulatory models that might limit or remove commission based sales  

clinics can look at separating the provision of health services from the retail environment.
We note that the ACCC report highlights a lack of transparency that puts the consumer at risk at a time when they are most vulnerable.
The practice of upselling, commissions and bundling the cost of a device with follow-up rehabilitation service is an area of risk for consumers who may have no objective way of knowing whether the device recommended by an audiologist is best suited for their individual needs. The arrangement where a hearing care professional receives a financial payment for promoting a particular product brings in a level of uncertainty to a relationship that needs to be built on trust. Consumers don't want the advice they receive to be any way influenced, or compromised by the payment of a financial incentive to the clinician.
While acknowledging that not all hearing clinics have this practice, we believe that audiologists would prefer to be rewarded for their expertise and the results they achieve for their clients.
We support the recommendations of the ACCC and would like to work with the hearing industry to help it develop alternative remuneration structures that reward quality and outcomes over sales.
Hearing assistance in aged care

Seven in ten older Australians have hearing loss, but the staff of age care service providers and in hospitals are seldom sufficiently trained to help. 
It's often not realised that even a slight to moderate hearing impairment, if not managed, can inhibit social interaction resulting in significantly reduced quality of life and may also increase depression and dementia.
The long-standing lack of adequate hearing assistance to residents who need it, has resulted in a common misconception that addressing this need is largely a matter for residents and their families. The fact that some care staff do however provide effective hearing assistance in the course of their normal duties demonstrates that this assistance can be provided as part of normal personal care. There is also a common misconception that attending to the needs of hearing impaired residents increases the already heavy workload of care staff. In fact, hearing assistance, if undertaken systematically and competently, adds little additional work and brings enormous benefit for both staff and residents. Home care staff will need the same training as their residential counterparts.
An effective hearing assistance program will benefit staff as well as those they care for and if performed systematically should not be time consuming.
Free resources
We have a range of free training resources in hearing assistance for nurses and other care staff in aged care services and hospitals. The resources include learning modules, a good practice guide and an instructional video.
The resources are also useful for carers and volunteers who work with hearing impaired people in the community.
You can find these resources on our training resources page
Medical Benefits Scheme (MBS)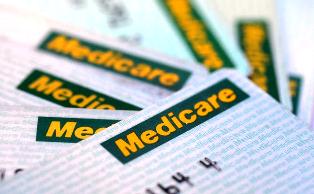 Medicare benefits are payable for professional health services. A professional service is a clinically relevant service that is listed on the MBS. A medical service is clinically relevant if it is generally accepted in the medical profession as necessary for the appropriate treatment of the patient.
The audiology items require a review by the Government to bring them into line with current clinical practice. This includes the need for a review of the rules that apply to existing items and the inclusion of additional items to cover new diagnostic procedures.
Some of the rules governing the MBS in relation to referrals to and from audiologists require review in order to make the system more efficient. This change, if implemented, would result in it being more patient focussed.
It would be reassuring for consumers to know that the MBS items were based on evidence based practice guidelines and were regularly updated to reflect current practice recommendations. This would remove the risk of their practitioner providing an MBS approved service that had been replaced due to new evidence or an updated procedure.
Poor-quality automated online captions
We are part of a group of not-for-profit organisations representing people who rely on captions for information, which draws attention to the growing issue of inaccessibility of online audio and visual content.
We are concerned that while there is an increasing amount of web video content being auto-captioned, the vast majority of these captioned videos are not being reviewed for accuracy, readability or comprehension.
In the same way that any text document published online is reviewed and edited for accuracy, captioned content needs to be reviewed and edited before being published online.
A survey of Australian Government-associated websites found that a wide range of problems exists, ranging from video with no captions, video captions with minor misspellings and videos with completely incomprehensible captions. Access to government information and services, political party policies and parliamentary member's communications is an integral aspect of our democratic society. When inaccurate captions bar access to this information people who rely on captions are at risk of being excluded from full economic, social and political participation.
You can find out more about captioning on our What is captioning? page