For the first time, the National Census in 2021 included Auslan (Australian Sign Language) as a prompt when asking what language was used at home.
The new Australian Census report shows slightly more than 16,000 people use Auslan at home. The numbers include people for whom Auslan is their primary or only language, and also people who use Auslan at home to communicate with native Auslan users, such as children of Deaf adults.
A majority of Auslan users were living in Queensland, Victoria and New South Wales with around 4,000 in each state; under 2,000 living in South Australia and Western Australia; and between 100 and 400 people living in the Northern Territory, ACT and Tasmania.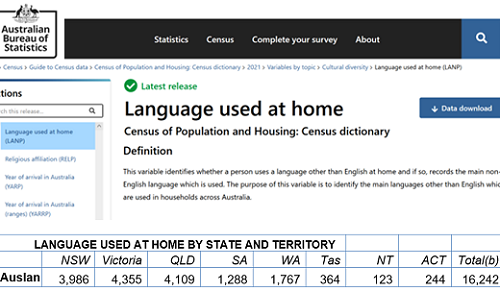 Deaf Australia described it as a "major win for the Deaf Community."